Announcements
The 54
th
 semi-annual 
Cascade Topology Seminar
 will occur on the April 25
th
-26
th
 weekend in Victoria, BC, Canada. 

All talks will be in 

DTB A102

. This is on the bottom floor of the Math Department building, previously known as SSM. 
---
UVic Math and Stats and PIMS present the 3rd BC Combinatorics Day will be Saturday, April 25, at UVic.  All talks are in David Turpin Building, Room A110.  Coffee and muffins are served there at 9AM, with the first talk starting at 9:30.  The talk titles and speakers are below.  The abstracts and schedule will appear on the web page 
https://www.pims.math.ca/scientific-event/150425-t3bcd
.
---
University of Victoria professor Jane J. Ye is the recipient of the 2015 Krieger-Nelson Prize for her outstanding research contributions. Jane's research includes optimization, optimal control theory and variational analysis, and its application in economics, engineering, management science, operations research and statistics. She has published over 70 articles and her work has been cited in almost 700 articles.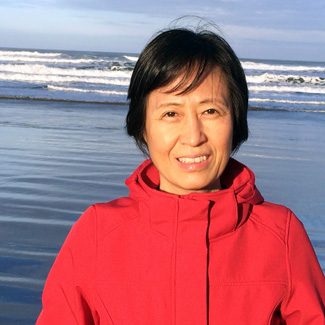 ---
Please join the Department of Mathematics and Statistics with congratulating Florin Diacu, the winner of the J.D. Crawford Prize for 2015. This prize is given biennially "for recent outstanding work on a topic in nonlinear science, as evidenced by a publication in English in a peer-reviewed journal" and will be awarded at the SIAM Dynamical Systems meeting in May. The paper for which Florin was nominated is: Relative equilibria in the 3-dimensional curved n-body problem, Memoirs of the American Mathematical Society, 228, 1071 (2013), pp. 1-81.