Partner on research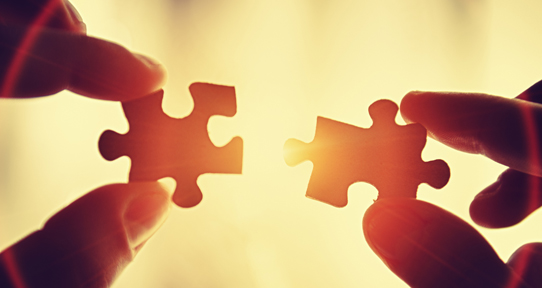 Putting knowledge to work.
No matter what kind of research you're interested in, Research Partnerships and Knowledge Mobilization can help you find partners and outlets to expand what you know (or what you'd like to know) with a suite of practical services that includes partnership brokering, licensing, training, knowledge mobilization and communications planning.
This unit works with scholars in all faculties and with industry, government and community-based organizations looking to collaborate with the range of research talent on campus.
What is knowledge mobilization?
Knowledge mobilization (KM) bridges the gap between knowledge creation and its practical application by turning research findings or creative works into ideas that are ready for action and designed to benefit society.
It's also a two-way exchange of ideas: some of the best research is an answer to a community-generated question or public need. Good KM practice ensures that knowledge is both informed by the public in its beginning stages and then leveraged for the intended audience through a number of approaches, including traditional mediums (academic publication, conferences, media tips, etc.) or emerging civically-engaged forums, like programming, policy, tool creation and social media.
On April 2, UVic launched the Research Partnerships and Knowledge Mobilization unit (RPKM) in the Office of Research Services (ORS).
Led by director Brent Sternig, formerly President and CEO of UVic Industry Partnerships (UVic IP), RPKM is a one-stop shop that facilitates research partnerships, develops research agreements and supports knowledge mobilization. This unit will enhance the services previously provided through ORS, UVic IP and the Office of Community-based Research (OCBR) to link researchers with partners to address important social, economic, environmental and cultural challenges.
UVic IP will continue as a legal entity for holding intellectual property assets assigned to the university but all of its services will now be provided through RPKM.  The OCBR is now closed and its suite of research support services have been transferred to RPKM. The research initiatives led by the OCBR are now under a new inter-faculty research centre, the Institute for Studies and Innovation in Community-University Engagement within the University of Victoria's Faculty of Human and Social Development and Faculty of Social Sciences. Please contact Professor Leslie Brown regarding this new community-university engagement institute at cue@uvic.ca.
The creation of RPKM is a leading-edge initiative in Canada; it's a thoughtful and comprehensive approach toward meeting UVic's commitment to be one of Canada's most civically-engaged research universities, an institution dedicated to improving society through research and creative activities.