Undergraduate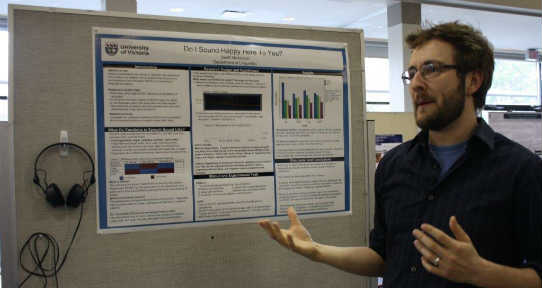 What is Linguistics?
Languages comes first. It's not that language grows out of consciousness, if you haven't got language, you can't be conscious. -- Alan Moore
Linguistics, as the study of language, is the window par-excellence into the human mind.

Language lives in all facets of our experience; the options are wide open for finding uses for linguistic expertise: become a speech language pathologist or audiologist, work in the speech technology industry, teach English or other languages all around the world; the possibilities are endless! Take a look at what some of our recent graduates are doing on the Alumni page.
What will our programs teach you?
Through your coursework, you will learn about languages spoken around the world – including the 30+ languages spoken in our own province, about how the mind processes language, about the best ways to teach language, and so much more. Through preparing and presenting analyses of different kinds of linguistic data, you will also develop critical thinking skills that you can apply no matter what you end up doing later in life – e.g., as a writer, editor, lawyer, app developer, negotiator, or advertising specialist.

We offer the following programs and specializations, to start you off on your career path: