Sara Harvey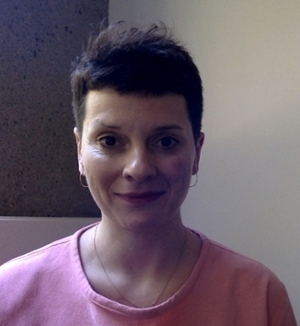 Position
Assistant Professor, Honours Adviser
French
Credentials
Doctorat ès Lettres (Paris/Québec)
Contact
Office: Clearihue C257
After my doctorat in material and literary history of portraits during the seventeenth century, I obtained a postdoctoral fellowship (SSHRC -2011-2013) concerning the emergence of critical cultural discourses in the periodic press in early modern period in France and especially in the literary press (Mercure galant [1672-1710]). I made another postdoctoral fellowship (2013-2016, Sorbonne and Nanterre University, CFRP program) dedicated to the database of plays at the Comédie-Française performs between 1680 and 1793 [http://cfregisters.org/.]. My field of research encompasses archives documents, press media, literary and dramatics texts from seventeen and eighteen centuries. My approach is cultural and archeological, and I frequently use Technological tools and methods to observe the complexity of French culture in early modern period and also to understand the research and communication environment in academic studies in 21th century.
Research
My main current research is spread over a variety of projects, all of which are linked by the desire to understand what shapes our worldview and our academic and cultural behaviour when filtered through the history of France's in early modern period.
Cultural life of the times (17th and 18th centuries) 
This is a project on the discursive, esthetic, social and political factors that contributed to the emergence of modern culture in the 17th and 18th centuries through the literary forms popular at the time (portraits, riddles, poesy bestiary, literary gallantry), newspapers and plays. I take a broad archaeological view of cultural phenomena based on media or performances that cross themes in the second half of the 17th century: enhanced representation of the author and reader, emergence of a subjective public consciousness, the importance of literary entertainments and artistic criticism rooted in impressions and circumstances in the hybrid or lesser theatrical genres.
    2. Archives of theatre terms : corpus and repertoire
My principal involvement as a postdoctoral research fellow in the Comédie-Française Registers project (CFR) added great depth to my work, including the feature I consider essential: the CFR showed me how the methodological issues and practices of research in the area of digital humanities refocuses our historical and theoretical understanding of concepts that seemed obvious beforehand. Due to this experience, I'm able to measure to what extent archiving keywords such as archives, corpus, repertoire or collection undergo transformations as the technology advances. The Technological tools and environment is also the occasion for the humanities researchers to refine the comprehension of the methods research and the organisational models of teaching and communication in academic way.
    3. The evolution of piracy: from the high seas to cyberhackers
I have been studying political depictions of piracy from the 16th century to the present day. Marginal heroes outlaws, pirates make us question our relationships to the places and conventions of power; they are powerful figures of revolt, but also outsiders, straddling the history of western culture and giving us insights into how some marginal phenomena behave and are represented as time goes by. Rooted in an approach that juxtaposes harmony with disharmony and traverses travel literature, the history of political and literary utopias and the history of art and illustration, this research becomes an act of freedom pointing to many further study options I want to pursue about outsiders and their links with the modern-day development of commons and digital communities.
Selected publications – last five years
Book
 - Entre littérature galante et objet précieux : étude et édition critique des Divers portraits de Mademoiselle de Montpensier (1659), Paris, Hermann, 2013, 543 pages.
Articles and book chapters
- « Sens et pouvoirs de l'assemblée théâtrale : la critique dramatique dans le Mercure galant et les registres journaliers de la Comédie-Française (1680-1700), une affaire de probabilité ? », Littératures Classiques, « Naissance de la critique dramatique », 2016, p. 175-189.
- « Commerces et auctorialités dans les Extraordinaires du Mercure galant (1678-1680) » Déborah Blocker & Anne Piéjus (dir), Nouveaux outils, nouveaux enjeux pour l'histoire de la culture et de la langue dans la presse française d'Ancien Régime : le cas du Mercure galant », XVIIe siècle, 2016, p. 81-95.
- « Les Humanités numériques, dialogue entre le monde de la recherche et de la documentation : le projet des registres journaliers de la Comédie-Française », Bulletin des Bibliothèques de France, avec Agathe Sanjuan, juillet 2016.
- « Quand un flibustier témoigne de son expérience : Guillaume Coppier (1645), Alexandre-Olivier Exquemelin (1678), Raveneau de Lussan (1688) », Danièle Berton, Sophie Jorrand & Monique Vénuat (dir), Témoigner : flibuste, piraterie et autres courses de la Renaissance aux Lumières, Clermont-Ferrand, Presses Blaise Pascal, 2015, p.57-71.
- « Le vrai à l'épreuve de la publication : captation et légitimation dans l'Histoire des aventuriers d'Alexandre-Olivier Exquemelin (1686) », Thierry Belleguic, Jean-Pierre Schandeler & Nathalie Vienne-Guerrin (dir.), La preuve. Notions, pratiques et représentations en France et en Grande-Bretagne (XVIe-XVIIIe siècles), Paris, Hermann, 2014.
- « L'âge d'or de la piraterie maritime. L'aventure des flibustiers dans l'espace caraïbe », Histoire et civilisation, National Geographic, no12, March 2014.
- « Commerce et circulation des marchandises et des idées : piraterie et économie », Christian Biet, Stéphanie Loncle, Geneviève Sicotte & Martial Poirson (dir), Fiction et économie. Représentations de l'économie dans la littérature et les arts du spectacle, XIXe-XXIe siècles, Québec, Presses de l'Université Laval, 2013, p.149-169. 
- « La critique  des arts dans le Mercure galant de Donneau de Visé (1672-1710) : lorsque la galanterie rencontre les exigences d'une politique culturelle », Florence Boulerie & Charles Mazouer (dir), La médiatisation du littéraire dans l'Europe des XVIIe et XVIIIe siècles, Biblio 17, Gunter Narr Verlag, Tübingen, 2013, p. 131-141. 
- « " Qu'y a-t-il de nouveau aujourd'hui " ? : la présence des nouvellistes dans les premières œuvres de Donneau de Visé », Karine Abiven & Laure Depretto (dir), L'évangile du jour. Actualité et inédit sous l'Ancien Régime, Littératures Classiques, no 78, 2013, p.49-64.
- « Figurations de la piraterie : modèles d'action en marge des temporalités de l'histoire », La vie des idées, http://www.laviedesidees.fr (dossier « Le retour des révolutions? »), Fall 2013.
- « Les Divers portraits et le Recüeil des portraits et éloges : ce que raconte l'histoire de la publication », Gilles Polizzi & Anne Réach-Ngô (dir.), Le livre, « produit culturel » ? Stratégies éditoriales, de l'imprimé au texte électronique, Paris, Orizons, 2012, p. 77-94.
- « Le Paris galant de Donneau de Visé : modèle urbain et politique louis-quatorzienne dans le Mercure galant (1672-1678) », Thierry Belleguic & Laurent Turcot (dir), Les Histoires de Paris, Paris, Hermann, 2012, p. 317-329.
- « Les images du pouvoir politique dans les Divers portraits de Mademoiselle de Montpensier : une critique de la royauté ? », Jean-Jacques Tatin Gourier (dir.), De l'homme de lettres au philosophe des Lumières : du sens de la mission au doute, Paris, Le Manuscrit, 2011, p. 217-241.