Dr. Kelli Stajduhar makes top 10 list of UVic stories, named academic of the year by CUFA BC.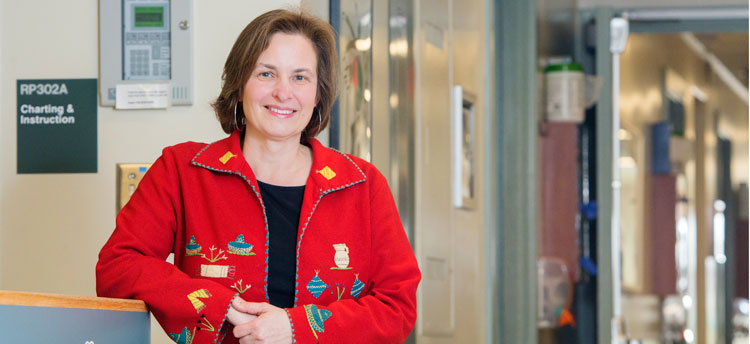 After hearing stories from outreach workers about people dying in the streets, Kelli Stajduhar, nurse, Co-Associate Director of Research & Scholarship with our School of Nursing, and affiliate of UVic's Institute on Aging and Lifelong Health, launched a study looking at palliative care options for the homeless. Read her op-ed written with colleague Ashley Mollison published last summer in the Victoria Times Colonist.
Stajduhar was also named recipient of the 2017 Ehor Boyanowski Award by the Confederation of University Faculty Associations of BC for her recent scholarly work. Read more here.