Dr. Carriere wins Provost's Award, launches new book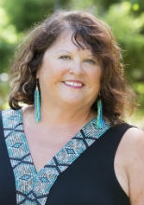 She was the unanimous choice of each and every selection committee member who later said in a statement they were "humbled by the work Dr. Jeannine Carriere, professor of Social Work, has done in support of Indigenous peoples and particularly in her advocacy and support for Métis peoples, children, and students, and for her leadership within the University." An award presentation ceremony was held January 26, 2017, at the Provost's Diversity Research Conference titled A Decade of Critical Conversations: Re-imagining Identities, Power and Privilege.
BOOK LAUNCH - Calling Our Familes Home
Co-edited by Dr. Cathy Richardson and Dr. Jeannine Carriere, this is first book in Canada to document Metis peoples' experiences with child welfare. The book is available at the UVic University Bookstore and online through the publisher, J. Charlton Publishing.