Benefits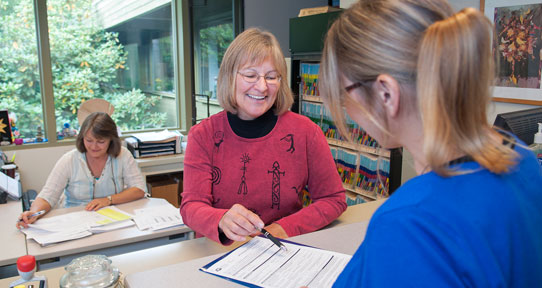 The benefits office administers all personnel benefit plans (medical, extended health, dental, life insurance and long term disability insurance) for faculty and staff.
Benefits vary significantly by employee group. Contact us for information about your individual benefits.
Our team determines eligibility and administers the enrollment process for the UVic pension plans. The pensions and investments office administers all other aspects of the pension plans.
News
Optum PPC Canada The Balance Sheet newsletter April 2014
This month's newsletter focuses on personal and family finances. The first article, emergency Funds: Your First Step Toward Financial Health, gives an overview of the importance of establishing and maintaining an emergency fund.
The next article is Ours, Mine and Yours: How Couples Can Successfully Manage Joint Finances and it discusses a number of scenarios and suggestions for couples to get started on the building blocks of financial success that will lead to a healthy financial future.
Optum PPC Canada is the service provider for UVic's employee and family assistance program. Contact Optum PPC at 1-800-663-9099.
Benefits Office newsletters
Annual Reports
NEW! Financial planning and retirement seminars for regular employees
The benefits office is located in the Sedgewick Building, Vandekerkhove Wing, room B125.
Brandon Reynolds, benefits assistant (breynold@uvic.ca or 250-472-4581)
Fran McMurray, benefits assistant (franm@uvic.ca or 250-721-6522)
Suzanne Helston, benefits manager (shelston@uvic.ca or 250-721-8089)
Secure fax: 250-472-4041
Ensure you provide your full name, ID (V00) number and contact information in your email or phone messages.
Phone and email inquiries: 8:30 a.m. to 4:30 p.m. Monday to Friday.
Walk-in hours: 11:00 a.m. to 4:00 p.m. Monday to Friday.
For your convenience there is a drop box outside the benefits office door.
UVic My Page:
Pacific Blue Cross CARESnet:
File electronic claims.
Download claim forms.
View summary of coverage.
Print ID cards.
Sign up for direct deposit for paid claims.
View online statements.