Parking and transportation services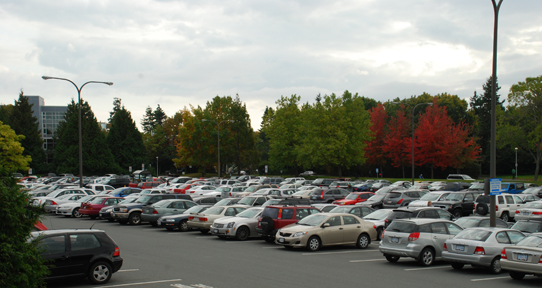 Campus Security's goal is to ensure people who wish to park on campus are not adversely affected by those who do not follow the University's Traffic and Parking Regulations (PDF).
Rates and permits
All motor vehicles parked on the Gordon Head Campus must display a valid parking permit Monday to Saturday, 24 hours a day. The Ian Stewart Complex and University Center Parkade require parking permits 24 hours a day, 7 days a week.
Visitor parking
Visitors to campus may park at a meter or display a valid daily/hourly parking permit available from one of the many permit dispensers located in parking lots outside of Ring Road.
More information
Whether you are a first time visitor, or have been on campus for awhile, please familiarize yourself with parking and transportation options on campus prior to your arrival.