McKinnon Building (MCK)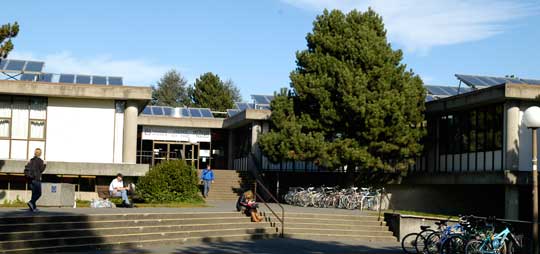 The McKinnon building was built in 1975 and is home to the school of exercise science, physical and health education, and recreational facilities that serve students, faculty and staff. The facilities include an indoor pool, fitness and weight room, dance studio, outdoor tennis courts, squash courts and a large gym.
A legendary figure in the Victoria sports community, Archie McKinnon (1896 - 1984) came to Victoria in 1913 and joined the YMCA staff as a swimming and track and field instructor. His full-time association with the Y continued until 1961. McKinnon coached Canadian athletes at four Olympic games.