106 bed residence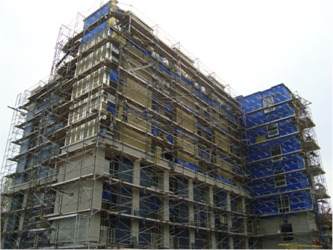 South Tower student residence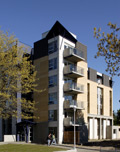 The South Tower student residence will help to address the increasing demand for residence accommodation. The seven-storey facility is similar in design to the 126-bed residence (pictured right) and will include 84 student dorm rooms plus 22 student suites.
The building design meets a key Campus Plan direction to accommodate more floor space within a smaller building footprint, to minimize environmental impacts. The facility is targeted to meet the Leadership in Energy and Environmental Design (LEED) gold certification level.
Project Facts:
Location: South end of parking lot 5, east of the Cadboro Commons Building
Building size: 3,350 square metres
Construction start date: July 2009
Estimated occupancy date: January 2011
Architect: Stantec Architecture
Contractor: Knight Contracting Ltd.