A university of campus-wide connections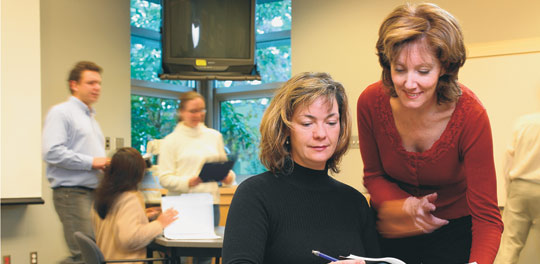 UVic is a destination university, attracting students, staff and faculty from all backgrounds and stages of life.
More than two-thirds of our students come from outside greater Victoria, creating a vibrant and welcoming campus community. Our population comes from across BC, Canada and the world, and our research, teaching and community partnerships span the globe.
In the classroom, faculty encourage the active participation of students from all backgrounds to promote a deep awareness of cultural and international concerns.
Our campus is a vibrant cultural centre
Over 500,000 visitors attend our events each year. These include plays, concerts, ceremonies, art exhibitions, conferences, continuing studies programs, public lectures, films and athletic events.