Our donors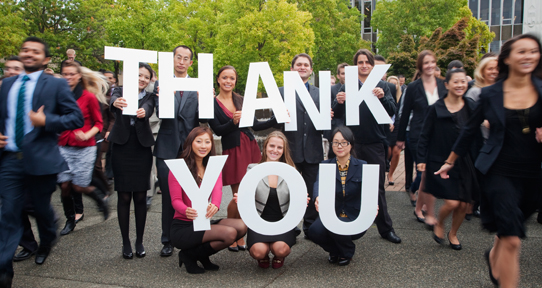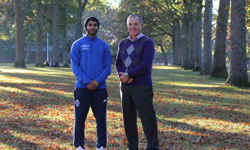 The Wally Milligan Soccer Scholarship is remarkable because of its multi-generational reach. It was created in honour of UVic's first soccer coach by Jim Crawford, the Vikes team's first goalie, with the help of his teammates. "We started having the reunions, and we thought, 'We should do something for Wally,'" Crawford explains.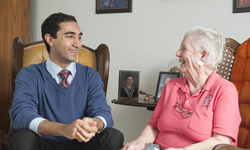 "Let's do this for Dad!" Joan Hurn's children enthused when she first told them she was thinking of setting up a bursary at the University of Victoria in their father's name. Ken Hurn was an exemplary teacher, and his family all felt that the award would honour their dad for one of the things he took such great pride in — his teaching ability.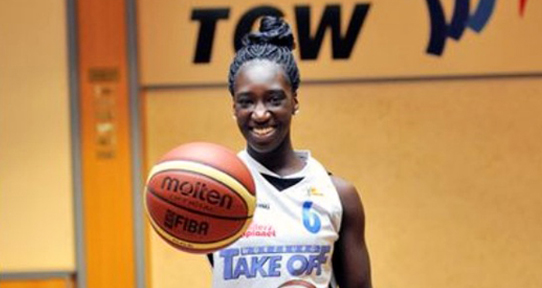 When Debbie Yeboah graduated from UVic in 2013 she knew that one day she would give back to the school that had given her so much — she just didn't think it would happen so soon.
Thanks to the vision and generosity of George and Christiane Smyth, "Activist Collectors" of Coast Salish art, the Cornett Building has become an established centre for this art form, featuring 26 artworks created by six Coast Salish artists.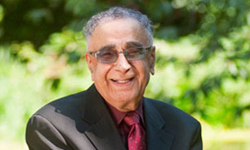 UVic's graduate business school has a new name, the Sardul S. Gill Graduate School of Business, marking the first time in Canada that such an institution has been named for a donor of Indian descent. The new name honours Victoria resident Sardul Singh Gill's $5-million gift to the Gustavson School of Business.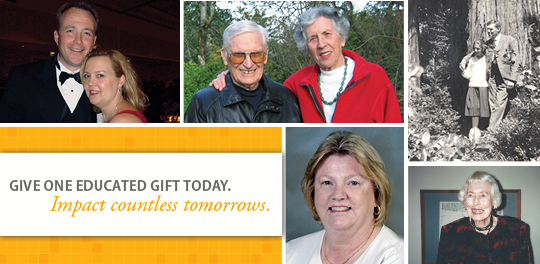 Read more personalized stories from our legacy giving donors.