Campus living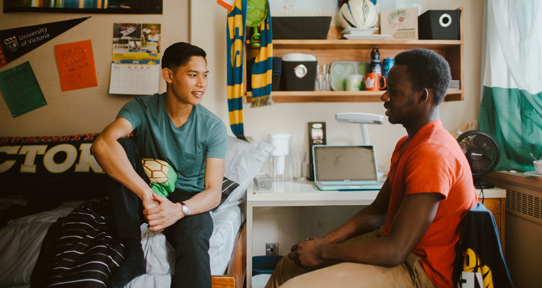 This is the best place in Canada to live, and it's even better when you've got a great place to stay and good food to eat. 
A place to call home
Living on a university campus is an experience unlike any other you'll have in your lifetime. More than 2,300 on-campus students create a close-knit community within UVic's larger university setting, and all of them walk less than 10 minutes to get from their bedroom to their classroom.