Meet our recruiters
Wonder who makes up UVic's team of recruitment-admission liaisons? Find out who we are by exploring our profiles.
National student recruiters
Indigenous student recruiter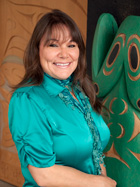 I am an educator and outdoor enthusiast who is passionate about higher learning. I grew up in Vanderhoof BC, I really love that the West Coast offers fabulous year-round weather and a focus for active healthy lifestyles. I chose to come to UVic because our campus is a beautiful place to learn and the Victoria area is a great place to play.
I am Coast Salish from the K'ómoks Nation and I work for the Office of Indigenous Affairs located in the First Peoples House. MY UVic respects the history, customs and cultures of the Coast and Straits Salish people, on whose traditional lands our university resides – and it supports Indigenous cultural resurgence. UVic has quickly become my "home away from home".
---
Get in touch with Lalita at lalita@uvic.ca.
International student recruiters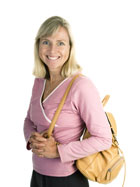 I am a runner, mother, Mandarin speaker and nonfiction lover. After beginning my studies in Vancouver I came to UVic mostly to get out of the rain. I've been here almost 30 years now though, and - wherever I travel in the world - the route home is always the most spectacular.
My UVic nurtures student writers and varsity athletes and connects to bike paths across the city. In high school I was encouraged to go into business but I went into science instead - only to find that my true love was the Chinese language. I look forward to helping you keep your passions in mind as you picture your future at UVic.
---
Travel schedule - Fall 2013
Oct 12-22 - Germany
Nov 1-18 - Africa
Get in touch with Sue at butlers@uvic.ca.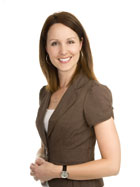 I am a careful planner, unabashed dog lover and Ontario native. I fell in love with the West Coast during sunny summer visits with my grandparents growing up and knew then that I wanted to live in British Columbia one day.
My UVic is on the edge of the ocean, close to the best boutiques and rich in adventure. In high school I wish I'd known how valuable a campus tour can be - I hadn't set foot at my school until the day I moved into residence and feel lucky it all worked out. I look forward to passing more tips like this onto your students as they start to think about a future at UVic.
---
Travel schedule - Fall 2013
Sep 19-22 - NACAC Fair
Sep 30-Oct 3 - Northern Washington
Oct 7-10 - Southern California
Oct 20-24 - Seattle, Washington
Nov 5 - Port Angeles, Washington
Nov 7-9 - Tacoma and Seattle, Washington
Nov 14-23 - Hawaii
Get in touch with Heather at hay@uvic.ca.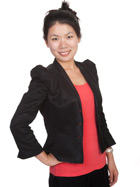 I'm a swimmer, traveller and movie buff. I moved to Victoria from China and fell in love with everything there is to know about marketing, human resources and customer service during my studies.

My UVic is full of relationships, nearby beaches and friendly colleagues. Learning about what motivates students to choose education for their future is the most exciting part of my job and I look forward to hearing what goals you dream about this year.
---
Travel schedule - Fall 2013
Oct 14-Dec 4 - China
Oct 17-20 - Ho Chi Minh City, Vietnam
Nov 15-23 - Maple Leaf School Fairs, China
Nov 30-Dec 1 - Canadian Education Fairs, Hong Kong
Get in touch with Qi at qike@uvic.ca.