Meet our recruiters
Wonder who makes up UVic's team of recruitment-admission liaisons? Click the labels below to learn more about us and where we'll be travelling.  If you have questions, contact the recruiter assigned to your province or country to make sure you get quickest response.
National student recruiters
Indigenous student recruiter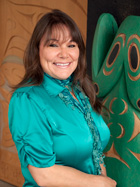 I am an educator and outdoor enthusiast who is passionate about higher learning. I grew up in Vanderhoof BC, I really love that the West Coast offers fabulous year-round weather and a focus for active healthy lifestyles. I chose to come to UVic because our campus is a beautiful place to learn and the Victoria area is a great place to play.
I am Coast Salish from the K'ómoks Nation and I work for the Office of Indigenous Affairs located in the First Peoples House. MY UVic respects the history, customs and cultures of the Coast and Straits Salish people, on whose traditional lands our university resides – and it supports Indigenous cultural resurgence. UVic has quickly become my "home away from home".
---
Get in touch with Lalita at lalita@uvic.ca.
International student recruiters
I camp, dine out on the town and study other cultures. A picture really does say a thousand words for me: after one glimpse at an aerial photo of campus it was an easy decision for me to make the jump from Winnipeg, Manitoba to this warm, curious and beautiful island.
My UVic is picturesque, full of people's stories and close to nature. Before I started at UVic I wish I'd known how exciting it is to be an undecided student in your first year. In high school you get just a snapshot of what subjects are out there; at UVic, you're introduced to so many more possibilities.
---
Travel schedule - Spring 2014
April 1 - 11 - Scandinavia and Germany
April 22 - May 2 - Southern California
Get  in touch with Angela at ac@uvic.ca.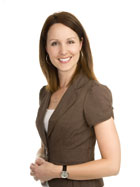 I am a careful planner, unabashed dog lover and Ontario native. I fell in love with the West Coast during sunny summer visits with my grandparents growing up and knew then that I wanted to live in British Columbia one day.
My UVic is on the edge of the ocean, close to the best boutiques and rich in adventure. In high school I wish I'd known how valuable a campus tour can be - I hadn't set foot at my school until the day I moved into residence and feel lucky it all worked out. I look forward to passing more tips like this onto your students as they start to think about a future at UVic.
---
Travel schedule - Spring 2014
February 11-13 - Seattle
Feb 22-March 2 - Mexico
April 7-10 - Hawaii/NACAC
April 30-May 2 - Santa Fe
May 3-10 - Northern California/WACAC
Get in touch with Heather at hay@uvic.ca.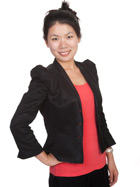 I'm a swimmer, traveller and movie buff. I moved to Victoria from China and fell in love with everything there is to know about marketing, human resources and customer service during my studies.

My UVic is full of relationships, nearby beaches and friendly colleagues. Learning about what motivates students to choose education for their future is the most exciting part of my job and I look forward to hearing what goals you dream about this year.
---
Travel schedule - Spring 2014
Feb 12- March 16 - China
March 17-27 - Korea
March 28-31 - Vietnam
April 1-12 - China
Get in touch with Qi at qike@uvic.ca.