Graduate programs - Faculty of Engineering
Civil Engineering
Academic advice & choosing a supervisor
Graduate advisers:
Civil Engineering
Dr. Tom Gleeson
Email: tgleeson@uvic.ca
Phone: 250-853-3934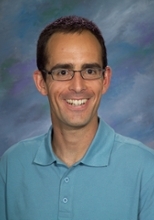 Electrical and Computer Engineering
Dr. Reuven Gordon
Email: ecegradv@uvic.ca
Phone: 250-472-5179
Mechanical Engineering
Dr. Curran Crawford
Email: curranc@uvic.ca
Phone: 250-721-7960
Computer Science
Dr. Kui Wu
Email: gradadv@csc.uvic.ca
Phone: 250-472-5766
Choosing a supervisor:
Need help finding a graduate supervisor? Check with your department's graduate secretary if you are unsure of the process. You'll find more information in the Faculty of Graduate Studies' document "Responsibilities in the Supervisory Relationship" (PDF, 50KB).
Faculty of Graduate Studies
The Faculty of Graduate Studies administers programs leading to master's and doctoral degrees. Check their website for information on policies and procedures as well as funding.
Learn about...
Support the faculty
Follow us on Facebook.
Follow @UVicEngineering