BSc (Kinesiology) co-op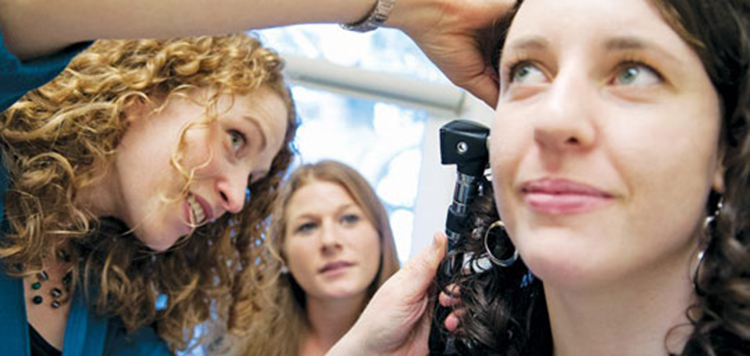 As a kinesiology student, you can apply to take part in the Kinesiology Co-op Program. You apply to the Co-op program as part of your Kinesiology application before January 31 each year. If you have selected co-op and are accepted, you'll be automatically enrolled in co-op. You'll gain practical experience that will help you prepare to plan, implement, evaluate and supervise sport, fitness, recreation and health promotion programs and policies. Go to How to Apply (undergraduate) for details on applying.
You'll alternate your academic studies with paid work experience related to:
physiological assessment of fitness and performance
prescription and management of exercise programs
psychological implications of physical activity across the lifespan
the fields of medicine and rehabilitation
How many work terms will you complete?
You'll need to complete three work terms to graduate with co-op designation. You can also choose to complete a fourth optional work term. 
Who will you work for?
That depends on you! You can apply to posted co-op jobs or arrange your own work term by approaching an employer & discussing your options with the co-op coordinator. Want to travel the world while you work? Apply for a job with one of our international employers, or find a job with an organization elsewhere in Canada. As a kinesiology student, you could work for:
municipal recreation departments
provincial ministries
rehabilitation centres
outdoor education centres
community schools
therapeutic programs
sport organizations
fitness and wellness programs
educational institutions
residences for seniors
residential and day camps for children and youth
How much time will I need to spend looking for a job?
That depends on the number of jobs you apply to, whether you're willing to relocate for a work term, and when you decide to apply. Co-op work terms begin in September, January and May. Many employers begin posting jobs two to three months before the job starts. The best way to land a job is to apply to many different jobs, and to consider opportunities outside Victoria. Apply early and apply often.
Once I become a co-op student, will I have help searching for jobs?
Absolutely. You'll take part in workshops to learn how to write résumés and cover letters, and how to excel in interviews. You'll also have a co-op coordinator who will help you search for co-op positions.
Can I use co-op work terms from other programs or post-secondary institutions as transfer credit at UVic?
Yes, as long as UVic Co-op is satisfied with the merits of the work term. Transfer credit is determined on a per-case basis and cannot count for more than 50 per cent of the total number required to complete your co-op requirements. Contact your co-op program for more information.
Is co-op available for international students?
Yes. But to work off campus, you need a valid off-campus work permit. This means you must:
hold a valid study permit
have been registered as a full-time student for at least six out of the last 12 months
have maintained satisfactory academic standing in your program of study
have a Social Insurance Number
Assistance
The following people are available to assist you with questions related to undergraduate or graduate co-operative education. You can find more specific information about co-operative education on the EPHE Co-operative Education and Career Services webpage and on the Co-operative Education and Career Services website.
Coordinator
Ms. Nancy Reed
Phone: 250-472-4690
Email: Nancy Reed
Administrative Assistant
Phone: 250-721-8390
Fax: 250-472-4944
Email: EPHE Co-op