Nana Mouskouri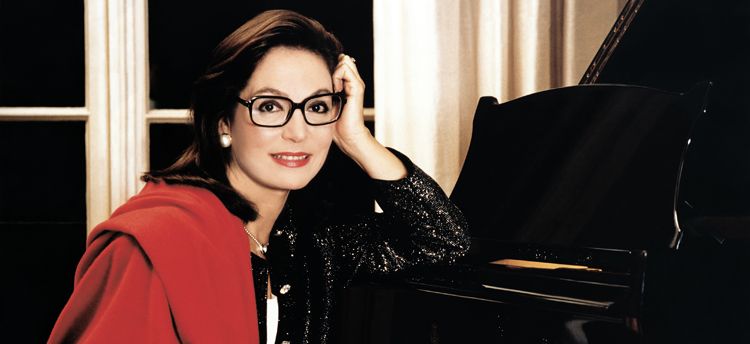 Nana Mouskouri returns on Stage with her "Happy Birthday Tour", starting on her Birthday in Athens and will lead her once more for one year around the world.
Nana Mouskouri states :
"Singing was my first love which always helped me to breathe! Helped me to hope and realize that there were love and peace around!Since I had the chance to come that far in my life I thought it will be worth celebrating, singing songs of my favorite composers and writers, for all my dear friends the Audience.Happy Birthday to all who have given me the Answer that Love still exists.And as long as there is Music for me and my Friends there is Love!"
After celebrating 50 years of her "White Rose of Athens" two years ago, she realized:
Last year 2012 was 50 years since working with Quincy Jones and her first album in New York

This Year 2013 is 50 years since the Umbrellas of Cherbourg with/and Michel Legrand and 50 years since the Eurovison Song Festival in London with BBC.

Next year will be  

will be 50 years since working with Harry Belafonte and her first stage experience in the USA and Canada
http://www.nana-mouskouri.net/